This monthly series creates space for queer performers to take risks, try new works out, and to co-create more creative community.
Date & Time: Sunday Jan 4. Doors 6.30, show 7pm.
Location: Branded Saloon, at the corner of Vanderbilt Ave. and Bergen St. in Prospect Heights, Brooklyn.
Accessibility info: Branded has a wheelchair accessible side entrance and washroom. It's a bar … but there are no bouncers on Sundays. Please contact us with any questions.
$Cost$: $3-$10 sliding scale, no one ever turned away for lack of funds. Artists are paid by the door split.
January's Artists:
After completing the burlesque class series by  Deflouered Productions, Foxy Squire gathered her wits and talent to begin performing.  Her first performance residence was Rivers of Honey Cabaret and she was a regular performer at Matthew Silver's Circus of Dreams and Crimson Kitty's Cataclysm.  Her artistic skill has been shared both nationally and internationally in London, Connecticut, California, Rhode Island, Massachusetts, North Carolina, Georgia (DragonCon), Florida, Philadelphia, Virginia, Maryland, and NYC.   Foxy's first headliner performance was in May 2013 at the DC Gurly Show (Washington, DC).  This year she is proud to be one of the first black performer for NYC's first all female drag show, Crimson Kitty presents FAUXVASION and to be part of DC's first Chocolate City Burlesque & Cabaret.  Her motto is EMBRACE YOUR SPECTACLE.  Now, she shares her love for deviant art and dark beauty through burlesque.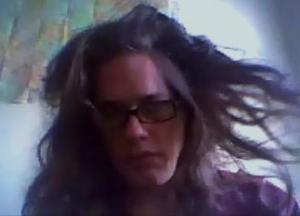 Alyssa Kerec Harley is an artist out of Brooklyn. She has worn a suit and tie for work, raged on the streets with Sylvia Rivera, and been the ice cream man. Alyssa is a poet, playwright and storyteller, a lifelong public performance artist, particularly on the subway, and the author of Hootenanny, Metal Circus, Neologisms, Digging, and Number Ten Dream, a spoken-word opera, all of which are published in heaven. Her obsession is with the tiniest of hopes.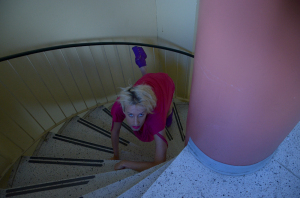 Alexander Alvina Chamberland is a transfemme-inine Swedish-American writer, performance poet and artist now living in Brooklyn, who has performed at venues in London, Stockholm, Copenhagen, Berlin, Paris, Amsterdam, New York and San Francisco. Tonight they will be performing an excerpt from their work in progress "A hot temper is it's own good romance" – examining an ongoing fem(me)inine feisty ass fight with and against masochism, love and power. This excerpt deals with death and includes a rendition of PJ Harvey's To Bring You My Love. How do we deal with the days after a death, I'm looking for an answer, me and a million others, and how grotesque is our fascination with early death, especially at 27? Alex-Alvina is digging deep as she can with her sharpened neon pink Catwoman claws. She asks?: Just gonna stand there and watch me burn? Expressed desperate raw unhinged emotion saves lives. I just want to feel everything. Will it destroy me? If it's the survival of the fittest I do not wish to live. They told me I was a survivor but that's just because I got into so much trouble. Cracks in the canvas look like roads that never end as I travel to Clarice (Claric-eee) Lispector, PJ Harvey, Lady Saw, JELINEK, Écriture Fém(me)inine, Frida Kahlo, Pipilotti Rist, Rihanna, Kathy Acker, Penny Arcade, Amy Winehouse, Black Swans, DEAD-RED rose gardens, Courtney Love, Transgurlesque, The Queer Art of Failure, Femme-inism, Barbed Wire, and Diamanda Galas. Big girls fall hard but I want to tell you a secret: My dress is beautiful, and I don't want to die…
Susan Burns is a Tribeca Film Festival Youth alumni. [photo & bio forthcoming]