The Glitter Roadshow is so happy to include more voices this year, in the form of a video art programme, including work by Celeste Chan & Nomy Lamm, Ellie, Jacqueline Mary,  Louis Chavez & Demian Diné Yazhi', and Kristin Li.
Celeste Chan [with Nomy Lamm], Queer Origins, 3:30min, US.
Queer Origins explores identity and imagined history through experimental animation and femme performance.
Celeste Chan is an Asian artivist and queer femme (you read that right). Her writing can be found in As/us literary journal and Feminist Wire. Her films have screened at the Vancouver Queer Film Festival, MIX NYC, Frameline, Digital Desperados, and National Queer Arts Festival, among others.She's honored to be the Co-Founder of Queer Rebels (a queer of color arts company), with her partner, KB Boyce. You can catch her new work in 2014 at
CAAMFest (formerly known as SF Intl Asian American Film Festival), Queer Women of Color Film Festival, the San Francisco Public Library and beyond!
For more info: www.celestechan.com and www.facebook.com/QRProductions 
Jacqeline Mary, Warning Shot, 5min, US
Jacqueline Mary is a Boston-born, Brooklyn-based visual artist, musician, and professional princess deprogramer. A natural connection to the divine feminine and a love for punk rock has brought her to work with artists such as Lydia Lunch, Kembra Pfahler, and Courtney Trouble. Jacqueline's videos have been seen in underground queer film festivals and sex parties from coast to coast. When she's not making video art, she loves urban gardening, documenting New York City's queer art, music, and performance scene, and making the world blonder.
Kristin Li, You Don't Own Me, CAN.
kristin li makes things in montreal.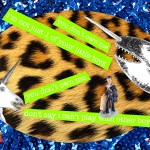 Ellie, Don't Search The Stars for Signs of Love, 1:30, US
http://vimeo.com/27424373
Ellie is a 35 year old transitioned and abled looking queer Femme. She loves to sketch and paint on her iPad and always talk about feelings. Her multiple identities include lesbian, princess, and star girl. See more of her art at http://ellieheart.tumblr.com.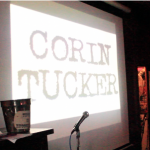 Demian Diné Yazhi' & Louis Chavez
Untitled (We is O.K.), 2012
http://vimeo.com/3463352
As queer boys, we identified heavily with the politics and aesthetic of riot grrrl culture; the topics of sexuality, feminism, patriarchy, and female empowerment spoke to us in ways that traditional male standards never could. We learned about and expressed ourselves through mixtapes, zines, records, film, and punk shows; all of which were greatly influenced by the riot grrrl and queercore subcultures of the late 80s and early 90s.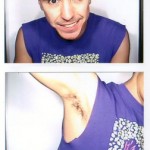 In this work, we pay homage to this subculture with personal writings and a radio mixtape. This is about growing up in small towns while being influenced by radical feminism and riot grrrl in order to explore one's queerness and masculinity. It's a mixtape.
It's a wet dream. It's a dream come true.
++++++++++++++++
Demian Diné Yazhi' is a Diné transdisciplinary warrior whose work is an archivalization & exploration of memory formation, landscape representation, HIV/AIDS-related art & activism, gender & sexuality, and indigenous survivance. He is the founder of the Indigenous artist, warrior & activist collective, R.I.S.E.: Radical Indigenous Survivance & Empowerment. Demian has exhibited his work both nationally and internationally. He will graduate with his BFA in Intermedia Arts in May 2014 from the Pacific Northwest College of Art (PNCA) in Portland, OR. Currently he is working on an exhibition dedicated to Native north american art & artists, BURY MY ART AT WOUNDED KNEE, and is self-publishing an exhibition book to accompany his thesis exhibition—due in May 2014.
Born & raised in Gallup, New Mexico, he currently resides in Portland, Oregon, USA.
++++++++++++++++++
Louis Chavez is a Brooklyn-based musician and visual artist. Their queer synthpunk & multimedia project, NO/HO/MO, is a part of the Punk Start My Heart family, and has been featured on Bitch Media, Homoground, Radio Panik & Scream Queens Radio. Their video work has been on display at the MIX New York Queer Experimental Film Festival, and has been shown live and toured through the U.S. and Canada.