Sunday April 6, 2014, 7pm @ Branded Saloon join Heels on Wheels in presenting these queer artists: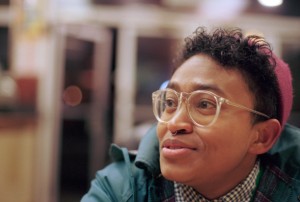 Mars Dixon is a mixed queer originally from Arkansas. He is the singer/guitarist of Aye Nako and the father of Broccolini.
Hannah Morrow is a multi-disciplinary feminist performing artist living in Montreal. Using solo and collective processes, Hannah digs for truths about feminism and femininity. She presents her findings in durational performance art, cabaret performances, political satire, and immersive nights of installation and performance. Her Meta-Drag Queen alter ego, Lilac Poussez, is the newest incarnation of Hannah's use of live performance to present triumphant, lavish feminine beauty while simultaneously confronting her audiences with notions of feminine experience that disturb any sense of complacency within it, and point to new ways of conceptualizing gendered life.
Bryn Kelly [brynkelly.com]
Bryn is a performing artist, and has made theater ranging from Shakespeare and Greek tragedy to new plays and devised work, with transgender ensembles. These productions have appeared in New York at the Brecht Forum, The LaMama Experimental Theatre Club, Dixon Place Experimental Theater Lab, and The Nuyorican Poet's Cafe; in San Francisco at the African American Art and Culture Complex; and at Portland State University, Swarthmore College, Barnard College, Smith College, the University of Pennsylvania, and Yale University; and many many scuzzier places. She was a founding member of Theater Transgression, a New York-based transgender multimedia performance collective, and a co-creator of the Fully Functional Cabaret, a thunderous touring theatrical love letter to trans women.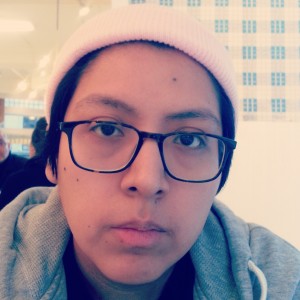 Ro Garrido  is a Queens based artist born in Lima, Peru.  Ro is a self-taught, interdisciplinary artist whose work grapples with themes of memory, intimacy, and identity. Through collage, mixed media, sculpture, photography, writing, and performance, Ro seeks to build a creative practice that is able to untangle and transform in various ways. Ro's work has been featured at the Leslie Lohman Museum of Gay and Lesbian Art, Goddard College, Jack Studios, and Brooklyn Arts Exchange. Ro is currently finishing their BA in Interdisciplinary Studies at Goddard College in Plainfield, Vermont. To see more of Ro's work:  rogarrido.tumblr.com or http://malospasos.tumblr.com/about]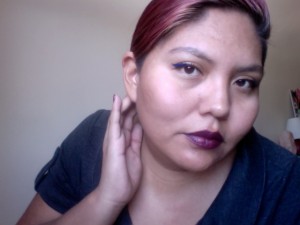 Lettie Laughter is an indigenous cis femme, with a Cancer sun, Gemini moon, & Aquarius rising. Â Also, lots of Pluto influence. Â This means being grounded is often challenging, they have lots of feelings & like to talk about them, & are really good at helping die what needs to die. Â Their time is currently spent learning how to bring joy back to their body, how to relax & play, & how to claim their place in the femmeiverse as a healer. Â Lettie dreams of someday (soon) being surrounded by chosen-fam, all the babies, & all the stories! Â Poet through & through (& playwriting flirt), they work to peel the archived pages from their body & the memory of their Ancestors. Â All in all, Lettie is wooing a life that loves them back!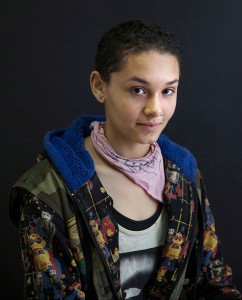 Afrodeezee is a multi-faceted QTPOC musician and poet who hails from Kansas. When he is not busy trying to make rent as a cute barista, Afrodeezee occupies his time with FIERCE, Audre Lorde Project's TransJustice Community School, dancing alone in his room, playing video games, and being as queer as humanly possible.