Friday December 2nd 2011, please join us at La Mama Galleria [6 E 1st St, between Bowery and 2nd Ave] for an evening of installation, visual, and performance art to close the MIXploratorium!
The gallery will be open all afternoon, tea & coo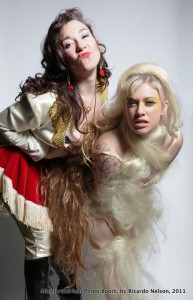 kies served at 5p, and live work starts at 8p, including video of annual riotous protests, DJed soundscapes, hirsuite interventions in effeminate space, body liberation, contemporary queens and historical queer lives remembered.
TIME: 5:00 — 7:30: Tea & Cookies // 8:00 – 11:00 Installation & performance art [**ps go to Ruckus at 7p!]
LOCATION: La Mama Galleria, 6 E 1st Ave, Between Ave 2 and Bowery.
ACCESSIBILTY: La Mama Galleria is wheelchair accessible; this event is all-ages.
$$: 5-10 / no one turned away
FB: http://www.facebook.com/events/185314591560556/
All about the art & artists: http://www.departmentoftransformation.org/home/2011/mixploratorium-closing-party/
This event is a collaboration between MIX NYC QUEER EXPERIMENTAL FILM FESTIVAL [www.mixnyc.org] and THE DEPARTMENT OF TRANSFORMATION Queer Arts Collective [www.departmentoftransformation.org], with thanks to Allied Productions and the many other artists and arts organizations who have participated in this two-week extravaganza of art and community-building! Heather Acs and Damien Luxe of Heels on Wheels Roadshow curated the performance and installation for this evening.
5pm–tea and cookies
Drop by early for refreshments, hang out with the artists, a visit to the zine library and the last viewing of the visual art by Peter Cramer, Cristy C. Road, Gabriel DeFazio, Avory Agony, Quito Ziegler, Larry Shea, Serichai Traipoom in a relaxed atmosphere before things get busy.
7:30–doors
8pm–video installation, cocktails, and video screening followed by music
Serichai Traipoom and DJ set by Adam Crail
8:30–performance installation: The Bearded Lady, the Bald, and the Blonde
by Heather Acs, Damien Luxe & Najva Sol
9:00–performances by:
Daniel Lang-Levitsky, Fashionable Places out of Season (Libertas Sine Labore / Amica Non Serva)
Alejandro Rodrigez, selection from The Brown Queen
Hana Malia and Glenn Marla, selection from My Wife's Ass
**ps Ruckus, a queer and trans POC reading is happening at 7pm at Bluestockings this night. We encourage you to go there too (and to buy books)! We scheduled the installation and performances so you can do it all, friends!